Custom Home Builder Perth
Build your home with an award winning custom home builder
Custom Home Builders Perth
Progen Homes is an award winning custom home builder in Perth. The best example of our custom home designs is the people we have built for. No display homes are needed. We build liveable, real custom homes for Perth families. From slab down to key handover, we have worked with our customers throughout the building journey from constantly communicating, easing any concerns, meeting them on-site to celebrating their move-in day. Scroll through our custom homes and you will see a selection of completed homes and homes still in construction. Our transparency across the entire building process is something we prioritise.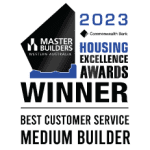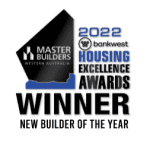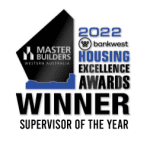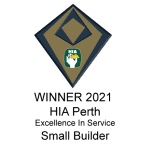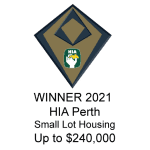 If you know anything about our ethos at Progen Homes, you'll know that we pride ourselves on the level of service and quality we offer all of our customers – and we have the industry awards to prove it!
Our custom home designs match perfectly with our customers requests. From the size of the rooms, layout of the plan, to the number of powerpoints and finishing specifications, the custom design homes we have built for our Perth customer were built in collaboration with our customers desires​
Design and Build with Progen
Looking for a Builder who can also Design your single or two storey home? Our award winning home Designers work in collaboration with our Registered Builders to offer you a unique custom home design service. Book in with us to begin designing with an award-winning custom builder.
Why choose to build your custom home with us?
At Progen Homes you will be working collaboratively and directly with one of our Registered Builders, Ian or Matt, and our multi-award-winning home Designers to create your custom home design.
Rather than using sales consultants to sell our homes, we ensure that our customers receive expert guidance from those who are highly experienced and qualified in building the homes, not selling them.
During your initial design consultation, we will build a brief around the style of home you are looking for, and what you need to include functionally in your home. Any inspirational photos, floor plans or images that you bring to your consultation will contribute towards developing the initial design concepts for your custom home.
The cost of your custom home will vary significantly, depending on the layout, style, block features and specification of inclusions. We can design and build a home to suit any budget – so we will work with you to create a design that will fit in to what you would like to spend on your dream custom home.
Kind Words from our Customers
"The build was kept on schedule and to budget with no hidden surprises. I was able to communicate directly with the supervisor during construction and all my queries were dealt with in a timely manner from the office. If you're looking for an honest, reliable builder with good finishing trades and in a timely manner trust the Progen team. Special thanks to Slade, Xavier and Alex!"
Adam
This is our third time building, and we were looking for a different approach to the large, established building companies. From the outset, we were impressed with the attitude, attention to detail and the flexibility during the initial stages, which can be confusing. We loved the way they organised the pre start process, and we had plenty of time to make our selections, whereas in the past we felt rushed during a three hour meeting where you had to make numerous decisions. We know we are close to laying the slab of our new home, and we cannot wait to see the Progen difference.
Ian and Carole
We spent hours researching different building companies and visiting display homes before a friend of ours suggested we look into building with Progen. From our first meeting with Matthew it was clear to us that we had made the right decision. Throughout the whole process we were listened to and made to feel very comfortable with our decisions. Each stage was thoroughly explained to us to and at no point did we feel as though we were being pushed in a particular direction or 'sold to' which was very important to us as first time builders. We really liked having the opportunity to deal directly with our builder and to feel confident that any advice given to us was genuine. Matthew stopped at nothing to ensure we would have the perfect home that suited all our needs and we're thrilled to be building with Progen.
Sara and Josh
In these tough times in the building industry The Progen team really went above and beyond to ensure everything was scheduled ahead of time and Xavier kept an open line of communication the whole way making us feel at ease. From the initial planning stage to key handover date we had absolutely no doubt that we made the right choice asking Progen to build our home. Our family loves our complete home!
LISA
We have been fortunate enough to build our home with Progen. From the moment we met Matthew and the team we were put at ease and they went out of their way to help us build the house that we wanted, rather than being pushed towards a cookie cutter house off the plan. We were kept up to date at every stage and everyone that was involved in the planning and building process has been highly professional and have all completed their part of the job to the highest quality.
stephen
Building during such a chaotic period was very nerve-racking, to say the least. When we shared our plans with others, they were quick to cast doubt upon us. However, once we discovered Progen, our chosen builder, our confidence soared. Right from the beginning, the process was remarkably smooth, and every question we had was met with realistic and honest responses. As the construction progressed, those who had doubted us began to eat their words, and we grew increasingly thrilled to witness our project unfolding exactly as promised. From the foundation and structure to the final touches like flooring and tiling, we struggled to find any flaws. The attention to detail was flawless. Upon moving into our new home, we were pleasantly surprised to find that our maintenance list was incredibly minor. We feel incredibly fortunate to have experienced such a seamless journey. A huge thank you to Matt, Larnie and Xavier who we liaised with regularly, and everyone else working behind the scenes.Thank you for bringing our dreams to reality.
Aimee & Jaye
Want to build a custom home?

Talk to our
Registered Builders,
Matt & Ian