Progen developments are highly experienced duplex builders in Perth
Are you considering the potential of a duplex development? For Perth based first time property developers or experienced investors, we can guide you through the process of building a duplex development. We will provide you with detailed, transparent costs and facilitate all necessary approvals to maximise the potential of your block of land.
Duplex home development made easy
We make duplex property development easy as we cover all aspects of the process. At Progen Developments we have extensive experience in Duplex developments. Our Builders will meet with you to discuss your best options, the Duplex process, explain the Residential Planning Codes which are provided by your local council and custom design a Duplex design to best suit your block, location and to best maximise your investment. We approach each development differently as an individual project to ensure that we best unlock the potential of your block.
Develop your duplex property with an award-winning team
If you know anything about our ethos at Progen Developments, you'll know that we pride ourselves on the level of service we offer our Customers.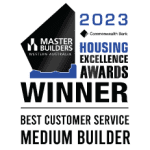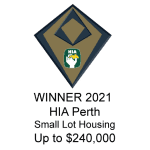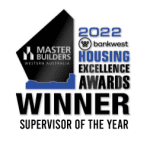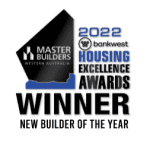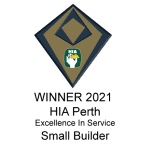 Your duplex development journey
Embarking on a duplex development journey might seem overwhelming, particularly without prior knowledge. Our team of experts is dedicated to leading you through each phase of duplex building.
We offer authentic guidance to ensure your building journey is not only hassle-free but also an enjoyable experience.
Before we start on site
Once you are building
Before we start on site
Design – Collaborate with us to create your duplex, tailored to your preferences.
Quotation – Reach your budget and explore various design and construction options through open discussion.
Exploration – We coordinate surveys, soil assessments, and any site-specific investigations required.
Blueprint – A comprehensive plan set is crafted, fully prepared for the construction phase.
Agreement – Receive and comprehend your duplex building contract, ensuring a confident move forward.
Engineering – Secure vital certifications, consulting with top-tier experts in the field.
Selections – Engage with our creative specialists to curate colours and fixtures that align with your style.
Authorizations – Obtain essential shire approvals to proceed with confidence.
Scheduling – Prepare your duplex construction timeline, ready to be handed over to the building team for construction.
Once you are building
Duplex developers with 50 years of combined expirence
At Progen Developments, our duplex specialists in Perth know a lot about all parts of property projects. Together, they've got more than 50 years of experience. We can talk to you about what you can do with your duplex project and how we can work together. We'll also explain the Residential Planning Codes given by your local council. Contact us today so that we can help you to make a plan for your property that helps your investment grow.


Talk to our registered builders, Matt & Ian about your next development.​
Why develop a duplex property with us?
Duplex designs, triplexes and more.
We specialize in demolishing outdated structures and crafting new ones, effectively boosting property value and unlocking potential rental income. Our team ensures a seamless process for a profitable investment, providing contemporary and appealing spaces that attract tenants and optimize returns.
Talk to our registered builders, Matt & Ian about your next duplex development.